We are Rein and Jill. We met each other for the first time during our trip on the 'Transsiberian express'. We found out that we had the same dream, travelling over the world on a boat, and the decision was obvious 'lets go for it'.
After selling my old boat we started looking for our ship. We found her in England. She was a bit neglected but had a good potential so after the negotation she was our's.
Type: Vagabond 47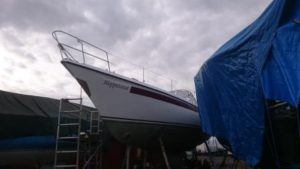 Wharf: Velmare
Length: 47 feet
Motor: 80 hp Ford diesel
Bunks: 7
Cabins: captainscabin with it's own entrance and bathroom, 2 cabins with bunkbeds and a frontcabin that children will love.
Other spaces: Bathroom, spacious and light maincabin with diningtable, extra foldable table and navigationtable, oceanworthy kitchen.
Hoppetossa has a spacious deck and a safe cockpit. On the aftdeck is a wonderful couch on which you can launch. On the aft is a nice bathingplatform from which you can enjoy your swim but it also gives an extra safety.
The boat is called Hoppetossa as Pippi Långstrumps fathers boat and it means 'a lively girl' in Swedish.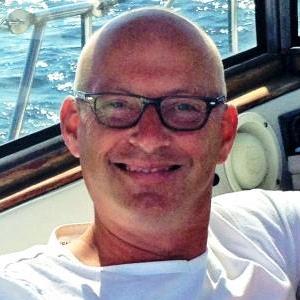 I am born in Amsterdam in 1965 and lived in the Netherlands til my mid 40's. I have sailed my whole life. As a kid with a sailcanoe and as age progressed the boatcarreer did the same.
Untill I decided to fulfill my dream full time I have been working as a civil engineer in the Netherlands.
I am born In Stockholm in 1961 and have been living in the city and the surrounding suburbs since then.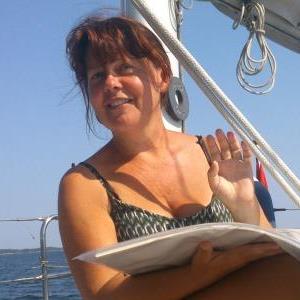 To sail around the seven seas is something I've been dreaming about since early childhood but I never really expected it to come true…
Most of my life I have been working with accounting and bookkeeping until I decided to start my own company.
Some of my customers are now coming with us on our travels. With their bookkeeping and not in person of course 🙂