Welcome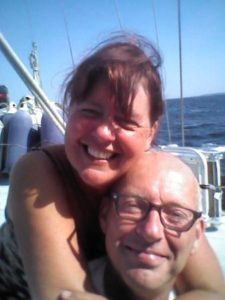 Welcome to our website. We are Rein and Jill and on our beautiful ship called Hoppetossa we want to travel over the wonderful seas on our planet. On this site we want to give you an impression of our travels, the places we  have been and about us.
Please, have a closer look at our website. The site is still under construction so feel free to contact us with your idea's, error's we have made, improvements or just any remark.
Would you like to join us
If you want to join us on our trips we would like like you to check out the possibility's because there is no better way then travelling with a sailboat in the sun.