Welcome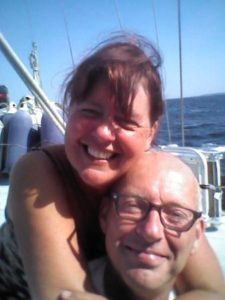 Welcome to our website. We are Rein and Jill and on our beautiful ship called Hoppetossa we want to travel over the wonderful seas on our planet. On this site we want to give you an impression of our travels, the places we  have been and about us.
Please, have a closer look at our website. The site wil be updated while we travel.
Have a look out our stories or look in our shop. If you want to know where we are or have been this is the place to be. Or maybe you are interested about us or the boat. In that case you have to go to this place. There is always something new to discover.